Here are answers to some of the common questions you might have.
To help you stay informed, we've answered some commonly asked questions parents may have.
What is invasive pneumococcal disease (IPD)?

The word "invasive" in invasive pneumococcal disease means that pneumococcus (noo-mo-ca-cus) has entered parts of the body that normally are free from germs. IPD can lead to serious infections, including:

Pneumococcal meningitis (men-in-jahy-tis), which is a serious infection of the coverings of the brain and spinal cord.
Pneumococcal bacteremia (bak-tuh-ree-mee-uh), which is an infection in the blood.
How does pneumococcus spread?

Someone who is healthy or sick can spread pneumococcus to other people through coughing or sneezing.
What is VAXNEUVANCE?

VAXNEUVANCE is a vaccine to help protect against invasive disease caused by 15 types of pneumococcus (pronounced "noo-mo-ca-cus"), a kind of bacteria, in individuals 6 weeks of age and older. Invasive disease is a serious form of pneumococcal disease.
Who should not get VAXNEUVANCE?

Do not get VAXNEUVANCE if your child has or had an allergic reaction to any of the ingredients in VAXNEUVANCE or to diphtheria toxoid.

Active ingredient: Bacterial sugars from 15 types of pneumococcus each linked to a protein (CRM197). The sugars from these bacteria and the protein are not alive and do not cause disease.

Inactive ingredients: Sodium chloride, L-histidine, polysorbate 20, and aluminum (aluminum phosphate is included to help the vaccine work better).
What should I tell my health care provider before my child gets VAXNEUVANCE?

Tell your health care provider if your child:

has or had an allergic reaction to any vaccine.
has a weak immune system (which means the body has a hard time fighting off infections).
takes medicines or treatments that might weaken the immune system (like immunosuppressants or steroids).

If your child is an infant, also tell your health care provider if your child was born too early (prematurely).
How is VAXNEUVANCE given?

VAXNEUVANCE is given as an injection into the muscle (usually in the upper arm or thigh for children).
How many doses of VAXNEUVANCE do children need?

Children need 4 doses of the vaccine:

The first injection is given at 2 months old.
The second injection is given at 4 months old.
The third injection is given at 6 months old.
The fourth injection is given at 12 through 15 months old.

If your child did not receive the complete series according to this schedule, your health care provider may suggest a catch-up schedule.

Your child may get VAXNEUVANCE at the same time as they get other vaccines.
What are the possible side effects of VAXNEUVANCE in children less than 2 years of age?

The most common side effects seen with VAXNEUVANCE in children less than 2 years of age are:

Fever
Pain, redness, swelling, or a lump where your child got the injection
More fussy than usual
More sleepy than usual
Eating less than usual

You can expect these side effects to last about 3 days or less. To learn more about common vaccine side effects and how you can support your baby, visit cdc.gov or talk to your baby's health care provider.
Does VAXNEUVANCE contain any preservatives?

No. VAXNEUVANCE does not contain any preservatives.
Can my baby get IPD from the vaccine?

No. Your baby cannot get IPD from getting VAXNEUVANCE.
What if I have questions about the cost of VAXNEUVANCE?

Talk to your insurance provider about your plan's cost for vaccines. Children's Health Insurance Plan (CHIP) and the Vaccines for Children (VFC) Program may be able to offer vaccines at reduced prices or for free to children who qualify.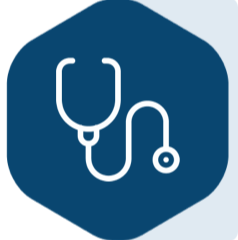 If you have more questions, talk to your baby's health care provider.